Stefan the man with the heart of gold will live forever.
At the age of 55, surrounded by his loving wife and soulmate Nadia (Cesari), his beloved son Kyle and his darling sister Christina (Cash), Stefan passed away on Friday May 21, 2021. Stefan was the devoted and caring son of Mrs. Lieselotte Luise Laufer and Mr. Horst Hagen (Jutta). He also leaves behind his dear step-children Jeremy & Brittni (Martin), his wonderful step-family Cesari, his beautiful Canadian and German Hagen family, his many nephews and nieces, cousins, aunts, uncles, as well as many relatives. loved ones, amazing neighbours, good friends and co-workers.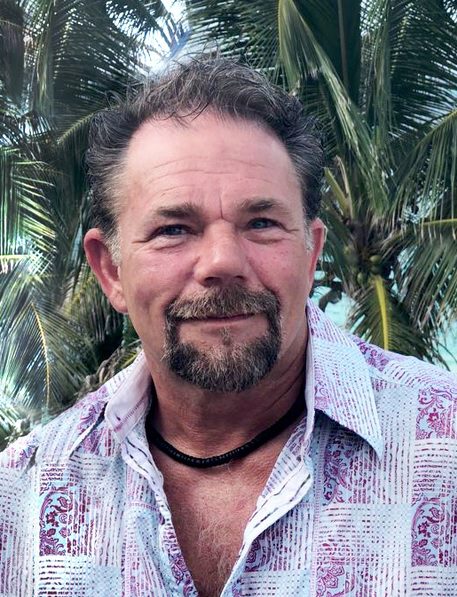 Stefan was born in Montreal on February 20, 1966 and grew up in DDO. Joining the family business of Nature Pet Centers 35 years ago, generously supported by his father Horst, he quickly put his creative talent and people skills to good use to become president alongside his sister Christine. It was only after his family, friends and office that he found time for his passions of hockey, cars and motorcycles. Thanks to his passion and paternal dedication, his young son Kyle followed in his footsteps, now a Midget AAA goaltender, he is on his way to joining a major junior team at the age of 16. Kyle will always be his pride and Stef will watch his son's hopes and dreams soar from above.
We remember from this beautiful soul how he was an incredibly faithful husband and friend who cherished his relationship, a brother who shared an inseparable bond with his sister, a proud and devoted father who loved his son dearly. Whatever battles he faced, his smile and humor could light up the room and his positive attitude will forever radiate through the people who loved him. Everything Stefan touched, he made more beautiful. He lived his life to the fullest and without limits. Stefan will be missed by so many who were lucky enough to really know him.
The family wishes to thank the exceptional staff of the oncology department at the Lakeshore General Hospital, Dr. V. Mandilaras, Elisa, Sabrina, Dr. Iancu, sincere thanks. To our angel, nurse and lifelong friend Josie El-Kahi, who has supported us far beyond anyone's imagination. No words can express the gratitude we have and truly appreciate all the efforts of support and love that have been given to Stefan. Dr. Ferrario at the JGH, thank you.
In lieu of sending flowers, we ask that donations be made to the Lakeshore General Hospital Oncology Department. For any gracious donation, please indicate that it is in honor and in memory of Stefan Rolf Hagen.
https://fondationlakeshore.ca/donate/donations/
Due to the restrictions currently in place, a celebration of his life will take place at a later date.